Visitors Now Online
Number of Visitors Online: 73


Send your suggestions, news, photos, articles, notices etc to

info@jacobiteonline.com

---
Download Android Application of Jacobite Online

---
CHURCH CALENDER 2013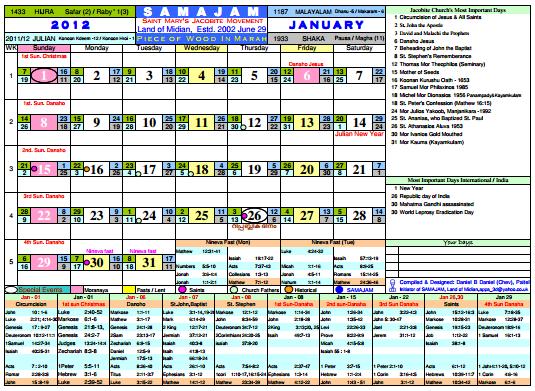 Compiled & Designed: Chev.Daniel B Daniel.

---

Google Group


Jacobite Online Group
---
---
---
Radio Malankara


www.radiomalankara.com


---
Malankara Vision

www.malankaravision.com
---
Viswasa Samrakshakan
January 2013
New Jacobite Syrian Orthodox Church Congregations at Trivandrum
Wednesday, 04 July 2012 03:52
A new Jacobite Syrian orthodox church started functioning near Technopark, Kazhakuttam, Trivandrum in the name of Saint Gregorios of (Parumala Thirumeni). We request you all to introduce this church to your friends and relatives who stay at Kazhakuttom or near by places. All the Jacobite Syrian orthodox who are staying in and around Kazhakuttom are requested to make it a point to attend the Holy Qurbana here.
More Details Contact:
Rev. Fr. Swoby Mathew +919497222113,
Rev. Fr .Reij Mathew  +919495435435,
Jose Varghese Nadayil +919497642329