Visitors Now Online
Number of Visitors Online: 72


Send your suggestions, news, photos, articles, notices etc to

info@jacobiteonline.com

---
Download Android Application of Jacobite Online

---
CHURCH CALENDER 2013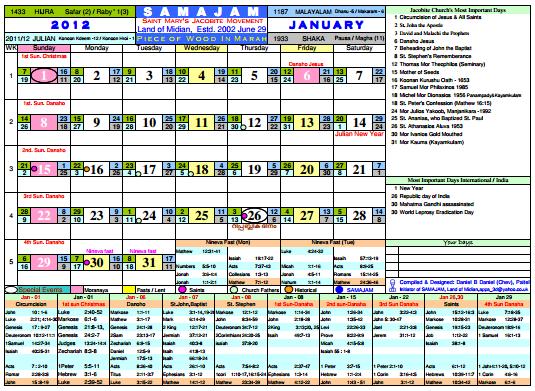 Compiled & Designed: Chev.Daniel B Daniel.

---

Google Group


Jacobite Online Group
---
---
---
Radio Malankara
www.radiomalankara.com
---
Malankara Vision

www.malankaravision.com
---
Viswasa Samrakshakan
August 2013
MBYA's (St. George Syrian Orthodox Reesh Church, Kuwait) St. Basil Housing Project Launched
Thursday, 29 December 2011 22:20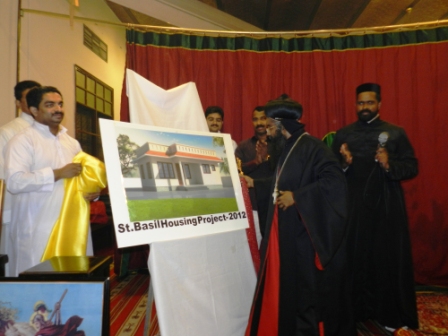 Mor Baseliose Youth Association (MBYA), the spiritual fellowship of the youth members of St. George Universal Syrian Orthodox Reesh Church, Kuwait, officially launched its Housing Project for destitute persons. Metropolitan, His Grace Mor Theodosius Mathews unveiled the design of the housing unit in a function organized on Friday, December 24 at the National Evangelical Church, Kuwait. H.G. Mor Theodosius inaugurated the fund raising by receiving donations from Chev. Bijou Varghese and Shri. Kurian Mathew. Parish Vicar, Fr. Sajan T. John, Secretary Shri. Johnson Varghese, Trustee, Shri. Jacob John, Joint Secretary Shri. Varghese Chacko, MBYA Secretary Shri. Monsy Chacko, Treasurer Shri. Abhilash George were also present.
Beginning from the year 2012, MBYA, as part of it's charity activities, plans to build and donate a house to one destitute person each year in one of the Dioceses in Kerala. Idukki Diocese has been selected as the beneficiary for the inaugural year of this Charity program. MBYA intends to extend this charity activity to the other dioceses in the coming years.